COVID-19 Safety Procedures
Mask Update
Since we are following state/local guidelines, masks are no longer required for guests or staff members. You are still welcome to wear a medical facial covering if you would like and it is highly encouraged for those guests not vaccinated.​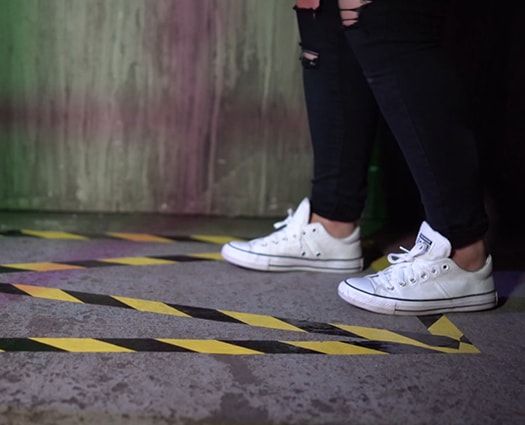 CAPACITY WILL BE LIMITED.
SIGNAGE, GROUND MARKINGS, & STAFF
WILL STRICTLY ENFORCE PROPER SOCIAL DISTANCING BETWEEN GROUPS.
ALL SURFACES AND TOUCH POINTS
WILL BE SANITIZED REGULARLY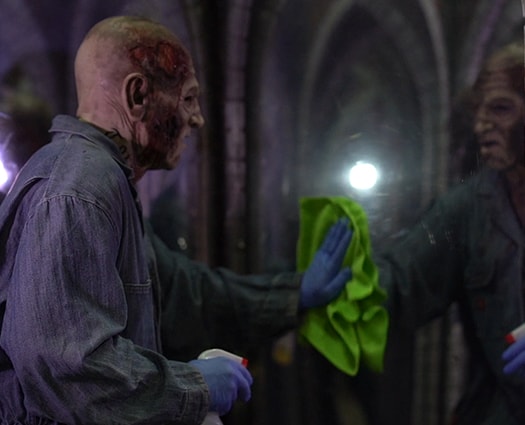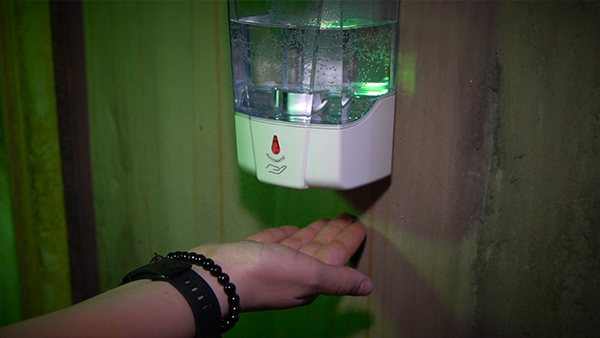 HAND SANITIZER STATIONS AVAILABLE
THROUGHOUT THE EVENT
Looking For More Details?
Escape Rooms are lucky in the sense that being "normal" has never quite been our vibe. Unlike concerts or big sporting events, we are able to create an experience that still remains fun while also focusing on keeping all our guests safe. Our attractions are limited to only the group you schedule with.
Here's what we're doing, and what you can do, to help us keep Halloween alive this year!
Our staff is staying home if they aren't feeling well, and we ask that you do the same. If you're experiencing any of the following symptoms (cdc symptom reference) please seek medical advice.
All guests and staff will be required to adhere to local guidelines regarding the use of facial coverings. These mandates change frequently so on the date of your visit please follow whatever the state is currently requiring.
Please stay only with your group! 
Buying your tickets online in advance is going to be required for all future reservations. Please ensure you have tickets before arriving since we have completely removed our box office and do not sell tickets on site anymore. 
Credit cards are the only method of payment. If you absolutely must use cash, please see a manager upon your arrival. Do us a solid here (as in plastic).
Forgot your hand sanitizer? No problem, we've got you covered with plenty of sanitizer stations.
Please thank our clean team. Extra effort will be placed on sanitation this year, so when you see them, let them know you appreciate what they're doing to keep everyone safe.
Please follow the instructions of our team members at all times.